Upcycle Nation is a new series on Fuse TV that has the fashion world talking. It is a reality show centered around "upcycling" – a process by which old or discarded clothing is transformed into something new and useful again. The show will center around up-and-coming fashion designers who compete to transform used clothes and accessories into something brand-new. Have you been thinking about watching Upcycle Nation but aren't sure if it's worth your time? Read on to find out more about this new show and whether you should tune in when it airs. Continue reading to learn more about the Fuse TV series Upcycle Nation, including our insider details about its cast, premiere date, and much more!
Who Should Watch Upcycle Nation?
Anyone who loves to repurpose or upcycle items in their everyday life will love this show. But you don't have to be a designer to enjoy Upcycle Nation; it's a great watch for anyone who loves fashion and sustainability.
Fashion lovers will adore this show, of course, but those who are new to the fashion scene will also find plenty to love. Upcycle Nation is a great watch for anyone who loves creativity, design, bragging rights, and good old-fashioned competition. Upcycle Nation is an eco-friendly show that will encourage viewers to be more mindful of their clothing choices. The show will provide many helpful tips for repurposing old clothing into something you will absolutely love wearing, which is why online marketplaces like RE.STATEMENT exist.
Anyone who has liked fashion television shows such as Project Runway or America's Next Top Model, or even cooking and lifestyle shows like Chopt, will love Upcycle Nation. After all, the same way Chopt has chefs create from a random selection of ingredients, the fashion designers in Upcycle Nation do the same thing with assigned used articles of clothing.
When does Upcycle Nation air?
Upcycle Nation is currently in production and is scheduled to premiere on Fuse TV in November 2022. The first episode of Upcycle Nation is on November 2, 2022.
We expect it to air on Wednesdays at 9pm Central or 10pm Eastern. Keep an eye on Fuse TV's website for more information about Upcycle Nation's premiere date.
Ways to Watch Upcycle Nation
First, let's look at how you can watch the Fuse TV series Upcycle Nation. If you'd like to watch Upcycle Nation online, you can do so using the Fuse TV website or mobile app. If you have an Amazon Fire TV, Apple TV, Roku, or Chromecast, you can watch Fuse TV online or through the appropriate app. One more way that you can watch Upcycle Nation is by purchasing the "Fuse on Demand" app to watch episodes that have aired in the past.
Who is in the Upcycle Nation cast?
At this point, we don't have a full cast list, but we do know that the following designers and judges will appear on Upcycle Nation:
The Designers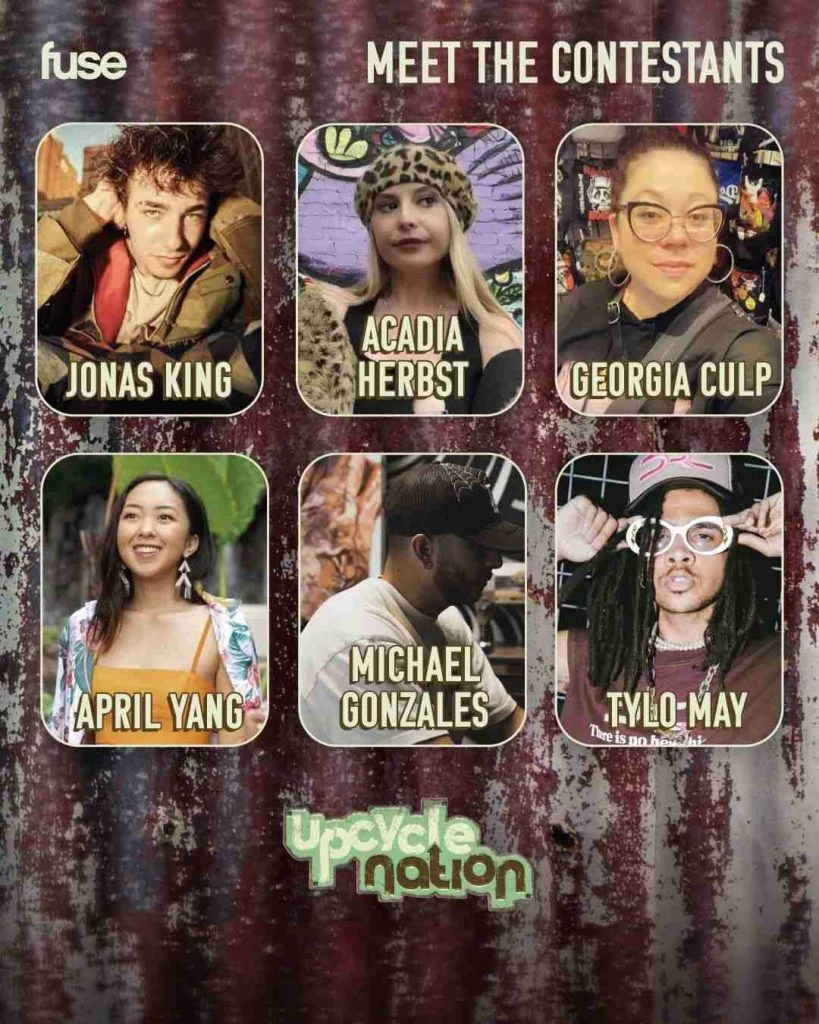 The Judges
The Host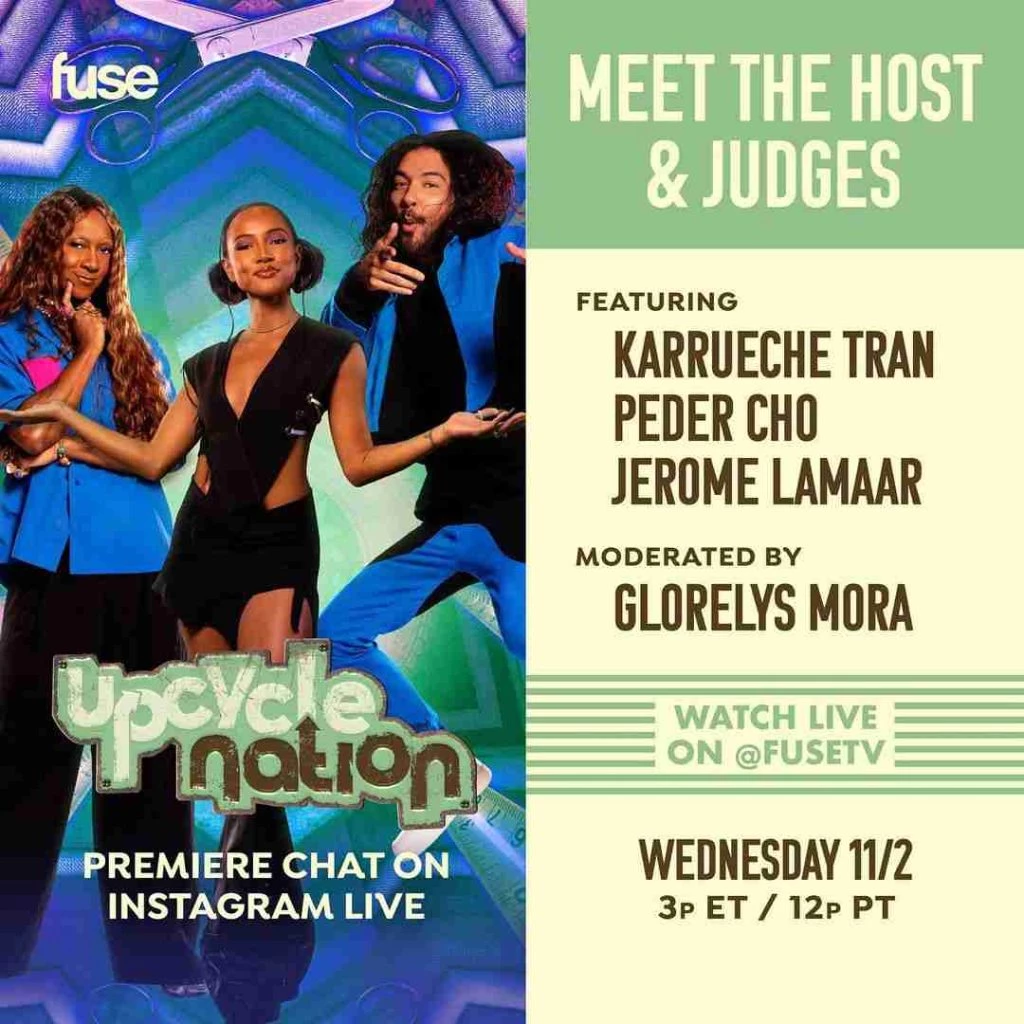 Is Upcycle Nation worth watching?
Yes! This is a show that celebrates creativity and eco-friendliness. The designers will create brand-new clothing from old garments, and the show will examine the effects of the growing "upcycling" movement on the planet. 
At first glance, Upcycle Nation seems like just another reality show, but in reality, it's much more than that. This is a fascinating look into a world that many people don't even realize exists. This show does a great job of explaining everything related to upcycling in a way that's easy to understand. Upcycle Nation also does a great job of making you care about the designers who are working on the show. You get to know them as real people, and it's easy to root for your favorite contestants. This show is definitely worth watching for anyone interested in fashion, design, or the industry behind the scenes of the garment industry.
Final Thoughts
Upcycle Nation is a new series on Fuse TV that centers around upcycling – a process by which old or discarded clothing is transformed into something new and useful again. If you've ever been interested in fashion and design, Upcycle Nation is the show for you. This show delves into the world of upcycling, showing you how this industry works and who is employed by it. If you like reality TV shows, fashion, or sustainability, Upcycle Nation will be right up your alley.
Once you check out the show, let us know what you think! If you're curious about buying or selling upcycled products in real life, visit RE.STATEMENT, the online marketplace of unique, upcycled clothing.