Sustainability
At RE.STATEMENT, circular economy, sustainable fashion, upcycled clothing, and ethical fashion are not just words but instead the driving force behind everything we do. We take immense pride in our circular approach to fashion, where conscious design and efforts to minimize or recycle material waste are at the core of our mission. Sustainability runs deep in the DNA of our brand, and it's evident in every aspect of our business.
Our Ultimate Impact
Choosing an upcycled t-shirt from RE.STATEMENT means making a significant impact on the environment. Upcycling saves an impressive 20% to 50% of carbon emissions compared to new t-shirts made from virgin materials. But that's not all – each upcycled t-shirt also saves a staggering 250 to 650 gallons of water, equivalent to an average person's consumption over 2 to 5 years. By embracing upcycled fashion, you're not only getting a unique and stylish piece but also playing a crucial role in conserving resources and creating a more sustainable future for our planet.
How? Our Eco-Conscious Process
At the heart of our business model lies upcycling, where we proudly champion circularity, resourcefulness, and waste reduction. Our dedication to environmental sustainability is evident in our policies, ambitious goals, and thoughtfully curated collections. By transforming discarded materials into bold and stylish creations, we demonstrate our commitment to minimizing environmental impact, especially in regions most affected by the climate crisis.
Conscious Design: Conscious design is the essence of our brand. Our designers are the creative force behind RE.STATEMENT, and they passionately embrace the principles of durability, timelessness, and versatility in their creations. Our products are not just fashion statements; they are sustainable, long-lasting pieces that stand the test of time and trends.
Minimizing Material Waste: We're not afraid to tackle the challenge of minimizing material waste. At every stage of production, we strive to optimize pattern cutting, creatively use fabric remnants, and find innovative ways to reduce waste. Waste reduction is not just a goal; it's an integral part of our design philosophy.
Closed-Loop Sourcing: When it comes to sourcing, we walk the talk of the circular economy. Our partnerships are exclusively with suppliers who share our values and prioritize ethical and sustainable practices. By supporting responsible suppliers, we ensure that the materials used in our products meet our high standards of sustainability.
Join us on this revolutionary journey of bold, sustainable fashion. With RE.STATEMENT, you're not just dressing for style; you're dressing for positive change. Experience the power of circularity, conscious design, and upcycled clothing as we create a brighter and more sustainable future together.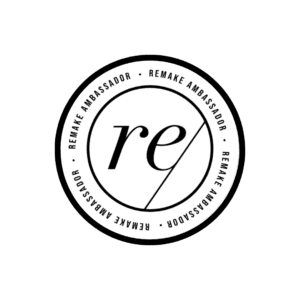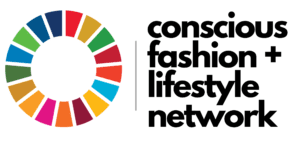 We're not perfect, and we don't pretend to be. We are looking forward to more of your feedback, ideas, and questions.
Join RE.STATEMENT if you're even slightly curious about how we make sustainability meet style.
Together, we'll make a difference by being different.